Remote Performance Monitoring & Outsourced Service Management of Solar Pumps and Off-grid Solar PV Plants

Remote Monitoring & Outsourced Service Management of Solar Pumps and Off-grid Solar PV Plants which has been selected for an Award under the first call of the PACEsetter Fund which is part of the PACEsetter program under IUSSTF, will be done through a cloud-based online portal with pilot demonstration projects in Rajasthan, Chhattisgarh and AP States in India and has the potential to be a game-changer in monitoring and evaluation (M&E) of the off-grid solar projects and in highlighting that M&E aspect is critical aspect in the solar pumping program management.This is especially relevant in view of the huge target of 3 million solar pumps by 2022 announced by the Government and current installed base is less than 100,000 pumps.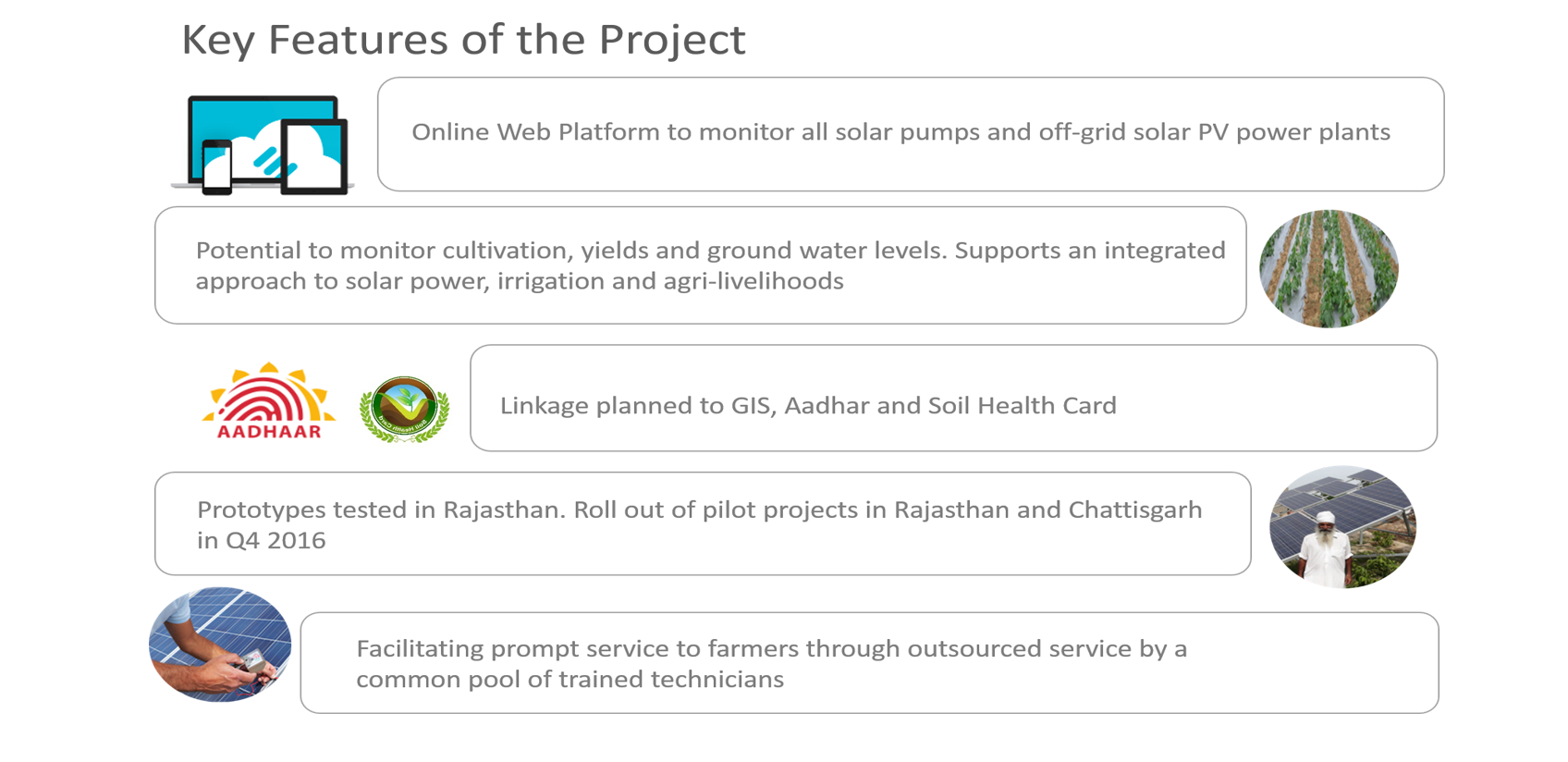 We are hopeful that with our pilots in Rajasthan and Chattisgarh, under PACEsetter program, we will enable the State Agencies to have better monitoring, control and a feedback mechanism to achieve their program objectives and subsequently scale up at national level.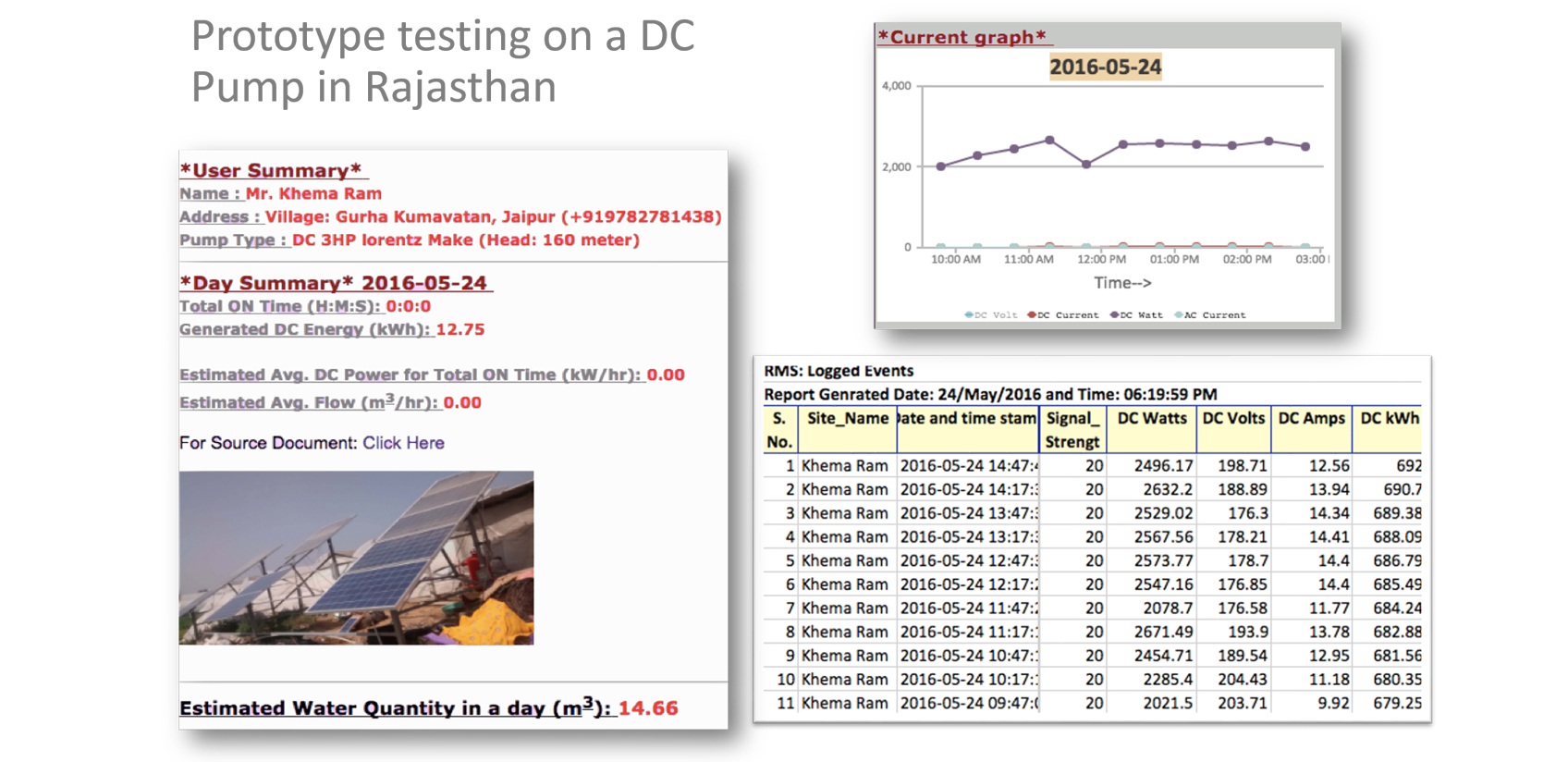 Performance Monitoring
Performance monitoring and O&M – Key enablers to help MNRE achieve its target of 1 million pumps by 2022.
Real time data and performance reports for stakeholders viz, State and Central Governments, OEMs, Installers, NABARD etc
Outsourced service management and prompt service to farmers
Reduced AT&C losses for State Discoms
Employment generation, Skill development and training of local technicians
Monitoring and control of scarce resources, leading to energy and water conservation
Better irrigation leads to better farming output, better rural economy.
Reduction in Green House Gas emissions
The project team consists of financial, technical and industry experts who have extensive experience in the solar industry.
If you would like to know more......click here.